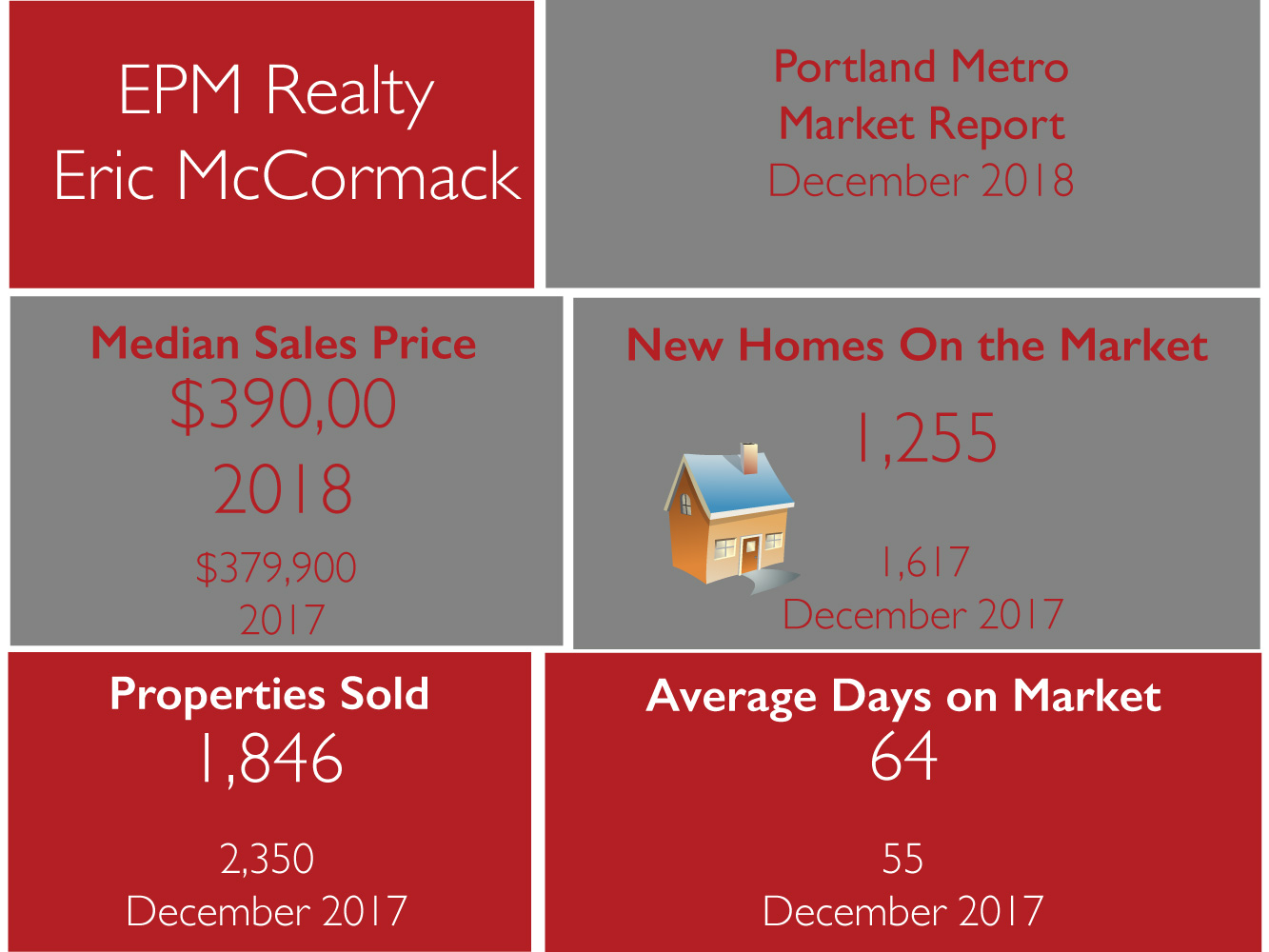 December Residential Highlights
December brought cooling across the board to the Portland metro area. Pending sales, at 1,599, fell 9.0% short of the 1,757 offers accepted last year in December 2017 and 16.0% short of the 1,904 offers accepted last month in November 2018.
Closed sales (1,846) fared similarly, ending 21.4% lower than in December 2017 (2,350) and 13.9% lower than in November 2018(2,144). This is the coolest December for closings in Portland metro since 2013, when 1,821 were recorded.
New listings, at 1,255, cooled22.4% from December 2017 (1,617)and 45.7% from November 2018(2,310).
Total market time rose to 64 days in December, with inventory decreasing slightly to land at 2.5 months.
Information gathered from RMLS Action report December 2018 reporting period.