Are you thinking
of selling your house?
Are you thinking about waiting until the market improves?
Now may be the right time to consider selling.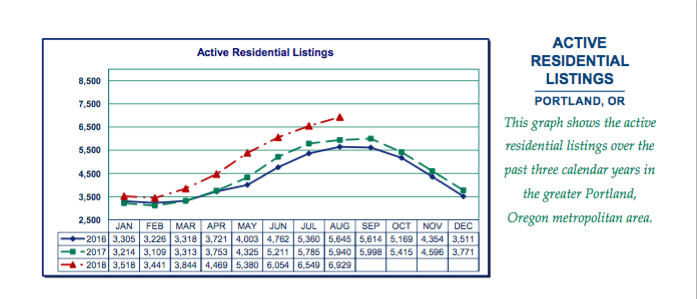 Market indicators are showing that there maybe a downturn in the market within the next year and a half. Does this mean that home prices will decrease? Not necessarily. However the large pool of buyers in the greater Portland market will likely decline which will translate into less demand and longer days on the market.
Now, the least affected homes in this market change will be the homes in desirable neighborhoods within good school districts.
The homes most impacted will be vacation and resort destinations. If you are considering purchasing this type of property it may be a good time to invest.
Portland and the US as a whole have been in a strong market for the last several years. Strong markets cannot last forever.
After a strong growth there is usually a correction. The corrections are evidenced with increased unemployment and increased interest rates for home mortgages. Would you rather sell when the interest rates are lower or higher?
With respect to the Portland housing market, The Portland metro area sawmore mixed activity in August, butnew listings were up compared withAugust 2017. At 4,214 new listingsoutpaced August 2017 (4,048) by4.1%, despite cooling 2.3% from the

4,312 new listings offered last month

in July 2018.
Closed sales (2,967) increased8.4% from last month in July 2018(2,736) but ended 2.2% under the3,034 closings recorded last year inAugust 2017.
Pending sales, at 2,760, were10.2% cooler than August 2017(3,072) and 10.1% cooler than July2018 (3,071).
Inventory decreased slightly to2.3 months in August. Total markettime increased to 40 days in thesame period.
There were 6,929 active residentiallistings on the market in the Portlandmetro region this August.

(This above information was provided by the Regional Multiple Listing Service, RMLS)
Call Eric For more information 503-475-4293